Malek Air Conditioning & Heating in Brenham, Texas
Making a Difference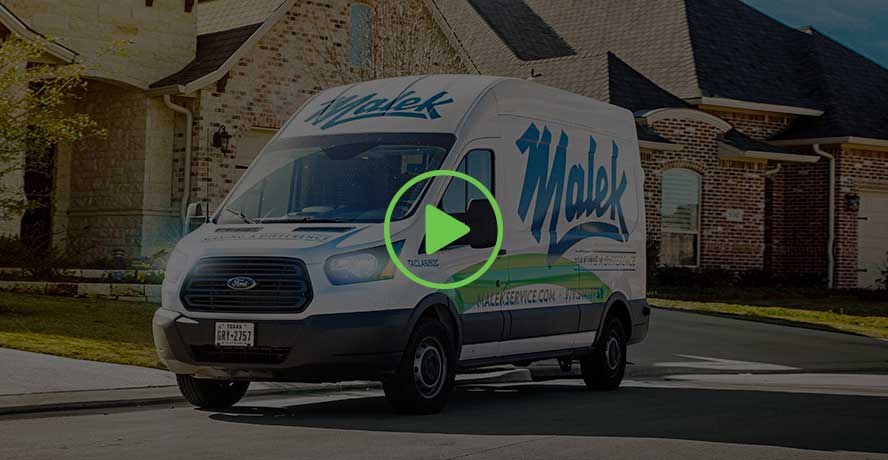 Malek Air Conditioning & Heating in Brenham, Texas
Making a Difference
HEATING AND AC SERVICES IN BRENHAM, TEXAS
Did you know Brenham, TX is the birthplace of Texas? And it's quite possibly the birthplace of Texas heat. We help keep homes and local businesses cool in the summer and warm in the winter. Malek works hard providing the best AC and Heating services, so you stay comfortable. Our comfort advisors (as we like to call them) are always ready to help get your AC fixed or get you a new unit installed – right away.
We're honored to be called one of the top Carrier dealers in Texas. And it's because our customers are our first priority. We're also a texas owned business, and we've been servicing the Brenham and surrounding areas for over three decades. Our team is backed by years of experience, intense training programs, and a genuine desire to make your home or commercial business the best it can be.
Learn about financing options.
Routine maintenance is critical to your AC system. We can provide great indoor air quality testing services, emergency and non-urgent repairs, and duct and system cleaning.
Give us a call at Malek Heating & Air and we'll make sure you get the best service for your family or team.
Malek's Total Protection Plan for Brenham, Texas
FRONT OF THE LINE SERVICE • NO DIAGNOSTIC FEE • BIANNUAL TUNE UPS

Malek is committed to our customers, and that means providing a membership service that saves you money on repairs and replacement units.
By regularly performing check-ups on your HVAC, electrical and plumbing units, we increase efficiency and save you money.
Call us today to get your membership started.
What's included in your membership
Front of the line V.I.P. service.
$0 Diagnostic charge for ALL HVAC, Plumbing or Electrical service calls.
HVAC, Plumbing & Electrical Maintenance tune-ups twice a year.
Never an overtime charge, weekends and holidays included.
Lifetime thermostat replacement, of equal or lesser value.
$22.50/Month
$250.00/year
*Prices are per system
Call Today! 979-217-3708
Areas we serve
Bedias
Bremond
Calvert
Dime Box
Gause
Hockley
Iola
Magnolia
North Zulch
Plantersville
Snook
Somerville
Waller
What are people saying?

What are people saying?
The new 78, after receiving 3 other quotes Robin came out and realized not only what I wanted, but what I needed. Replaced my two units with a 5 ton unit and reconfigured my zone system with a two stage unit. With the dehumidifying aspect of the unit we are able set the temps in some parts of the house no lower than 78. Great job Robin, Jesse and Daryl
– Patrick