Malek AC, Heating, Electrical and Plumbing in Montgomery, Texas
Making a Difference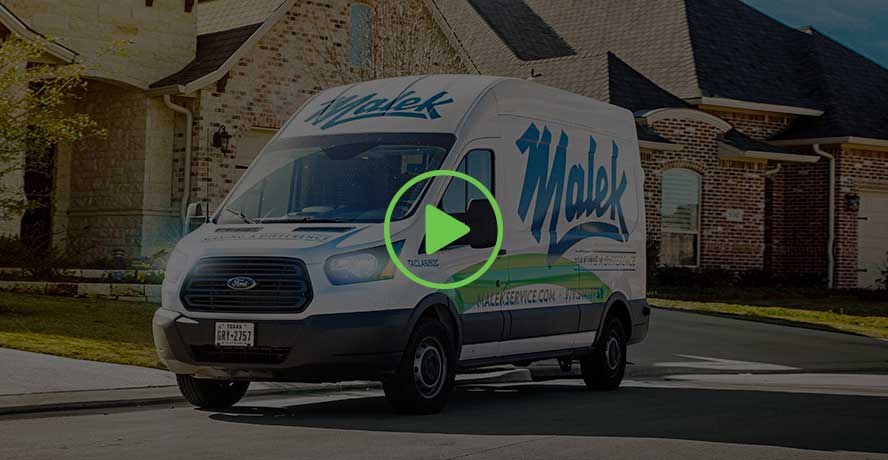 Malek AC, Heating, Electrical and Plumbing in Montgomery, Texas
Making a Difference
AC, HEATING, ELECTRICAL AND PLUMBING SERVICES IN MONTGOMERY, TEXAS
Your well-being is critical to you and your family's happiness and it starts with living in a home that feels comfortable. Malek is your AC, Heating, Electrical and Plumbing specialists, and we're here to ease your mind when it comes to deciding on repairs and replacements. Feel confident knowing your home is under the best care, with the top product lines around.
Give us a call when you're planning on getting a new AC unit or water heater and let us help guide you through the process – no pressure. Our Comfort Advisors are here to help you find the perfect fit for your budget and needs. We've been doing it for 30 years, and if you check out our reviews, you'll see the fruits of our 30-year tenure.
Learn about financing options.
Just like your air conditioning system, water heaters, drains and electrical components need maintenance and early detection assessments. Protect your financial investment by having a professional clean your drain lines, inspection your HVAC system and test all electrical components regularly. If you're considering a new HVAC, plumbing or wiring system, it's essential you work with trained and licensed technicians who can complete a whole home analysis of your needs and recommend the most efficient solutions possible.
We'll help you understand your options so that you can make the best purchasing decision.
Malek's Total Protection Plan for Montgomery, Texas
FRONT OF THE LINE SERVICE • NO DIAGNOSTIC FEE • BIANNUAL TUNE UPS

Malek is committed to our customers, and that means providing a membership service that saves you money on repairs and replacement units.
By regularly performing check-ups on your HVAC, electrical and plumbing units, we increase efficiency and save you money.
Call us today to get your membership started.
What's included in your membership
Front of the line V.I.P. service.
$0 Diagnostic charge for ALL HVAC, Plumbing or Electrical service calls.
HVAC, Plumbing & Electrical Maintenance tune-ups twice a year.
Never an overtime charge, weekends and holidays included.
Lifetime thermostat replacement, of equal or lesser value.
$22.50/Month
$250.00/year
*Prices are per system
Call Today! 979-217-3708
Areas we serve
Bedias
Bremond
Calvert
Dime Box
Gause
Hockley
Iola
Magnolia
North Zulch
Plantersville
Snook
Somerville
Waller
What are people saying?

What are people saying?
I recently built a new home and chose Malek Heating and Air as my contractor. I met with Robin Hudson who I would highly recommend! He was very knowledgeable and provided me with several options with the various costs and performance profiles. We settled on an Carrier infinity systems and I could not be more please. The compressor is full variable speed so we almost never hear the unit as most of the time it is running at a low speed.  All of the service personal were professional and did a good job. I would certainly consider Malek for your next air conditioning or heating need.
– Systems Office Furniture